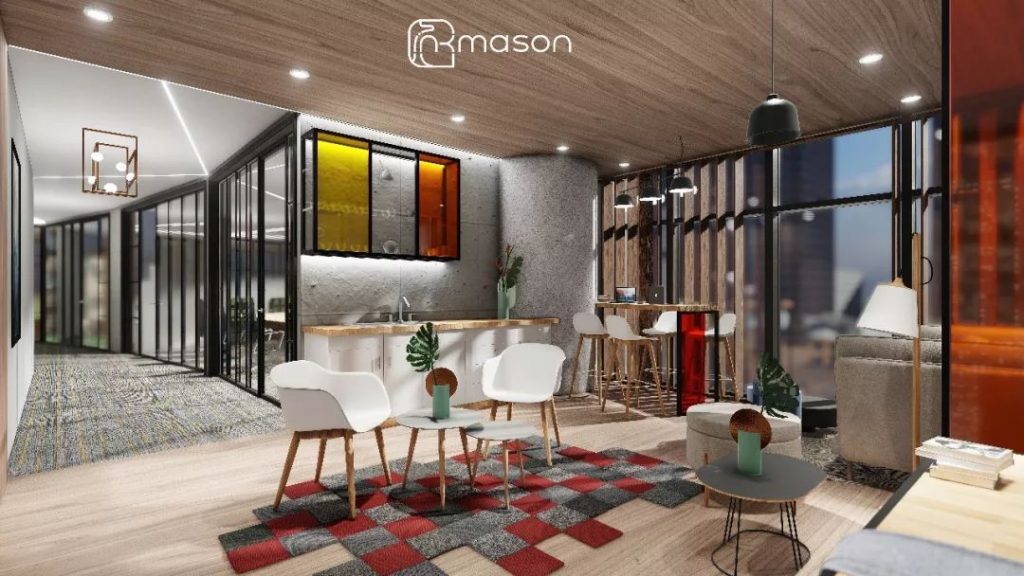 This is a season for celebrating what we have achieved, and with which leads to a cheerful anticipation of a much fruitful year ahead. Before we wrap up our yearly work ready to go home to our family for the spring festival, we would be proud and excited to share with you one of our creative works in 2019.
Early last November we were invited to join a design competition in Beijing for one of the biggest international corporates.
Precarious as it is, even though we have politely rejected the invitation, the person in charge called us up personally and persuaded us to participate in the competition. As usual, Inkmason took it as a fun challenge and accepted it.
We gathered together our creative power, step on the gas for a couple of weeks and…
Voilà!
The design competition calls for a proposal for it's 25000sqm across 15 floors in the heart of CBD Beijing. In order to meet the complex design requirement and create an ideal workplace, we took an innovative approach that actually liberates the end-users from predetermined traditional office layout.
The result is a set of Agile Working Communities that truly respond to the needs for flexibility and efficiency. The "plug and play" sets can be applied throughout the whole 15 floors which provide equal functionalities and seat count requirement.
Each of these Agile Working Communities has its own characteristic which is different from each other. Depending on the needs from the end-users, the setting may have more emphasis on formal meeting, collaboration, discussion, brainstorming, team work, or personal space.
With this fun and innovative design approach, we took even one step forward to create a young and vibrant reception area that invites people to be part of the team. The traditional preconceived idea – a grand intimidating deserted reception for big corporate – is dead and stinky. Lets be bold, practical, yet elegant and chic.
More infomation:https://mp.weixin.qq.com/s/yS_4QXyEkgl6AzQaCtNgxg