Nestlé Retail Collaboration Centre
The Nestle Retail Collaboration Centre is located adjacent to Nestle Corporate's Greater China Headquarters in Beijing, China. This project serves to facilitate collaboration among Nestle's corporate retail units. The space includes plans for a convenience store, small shop, hyper-market, as well as a 3D projection room and a 20 Person multimedia conference room, all within a 300-square meter unit. The project is proven to be very successful. Since its opening, the space's visiting schedule has been fully booked nearly everyday by Nestlé's partners and guests.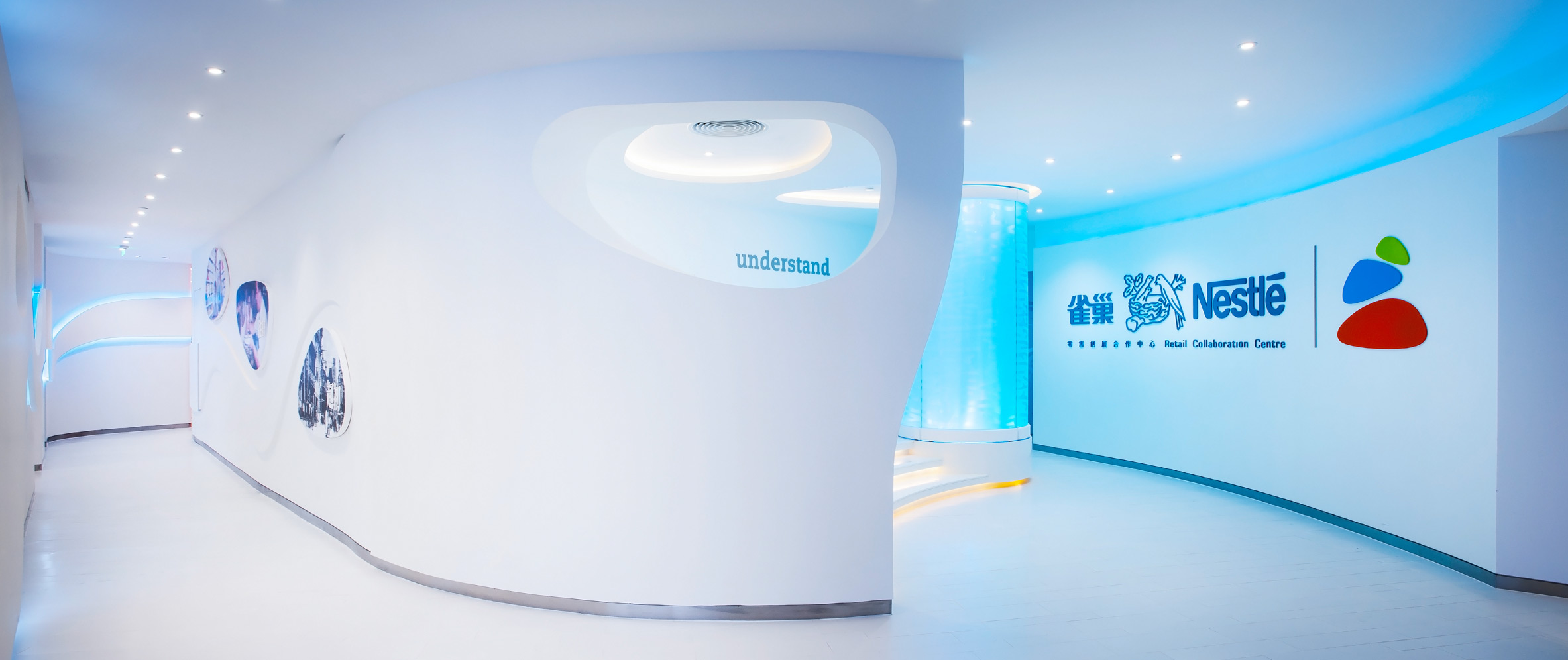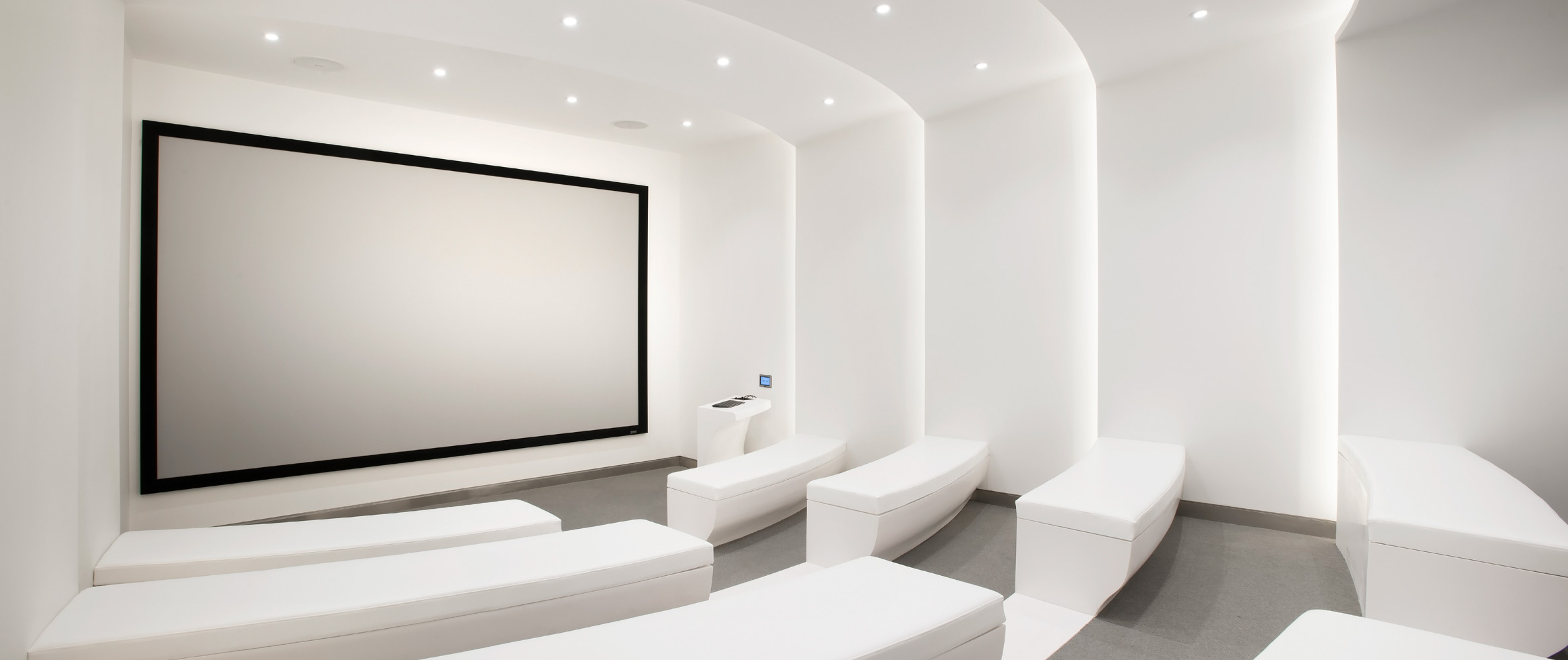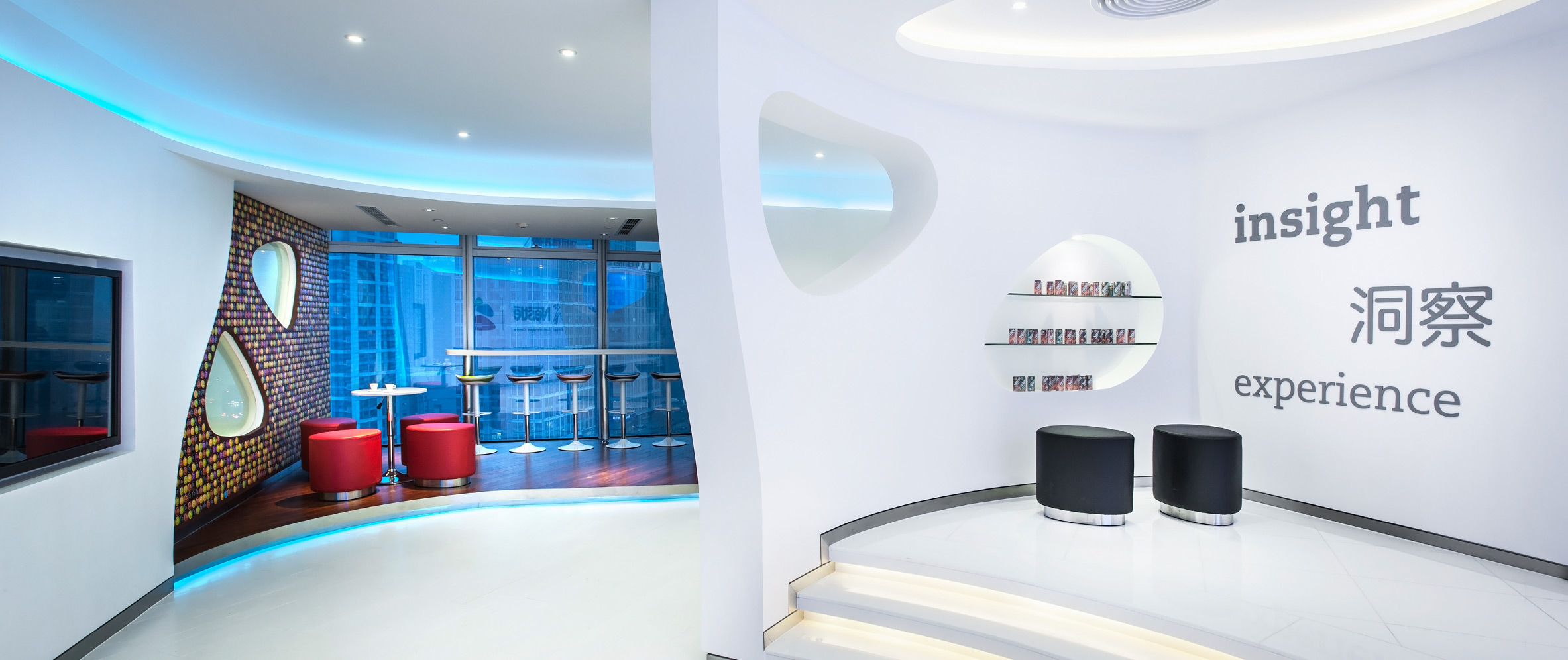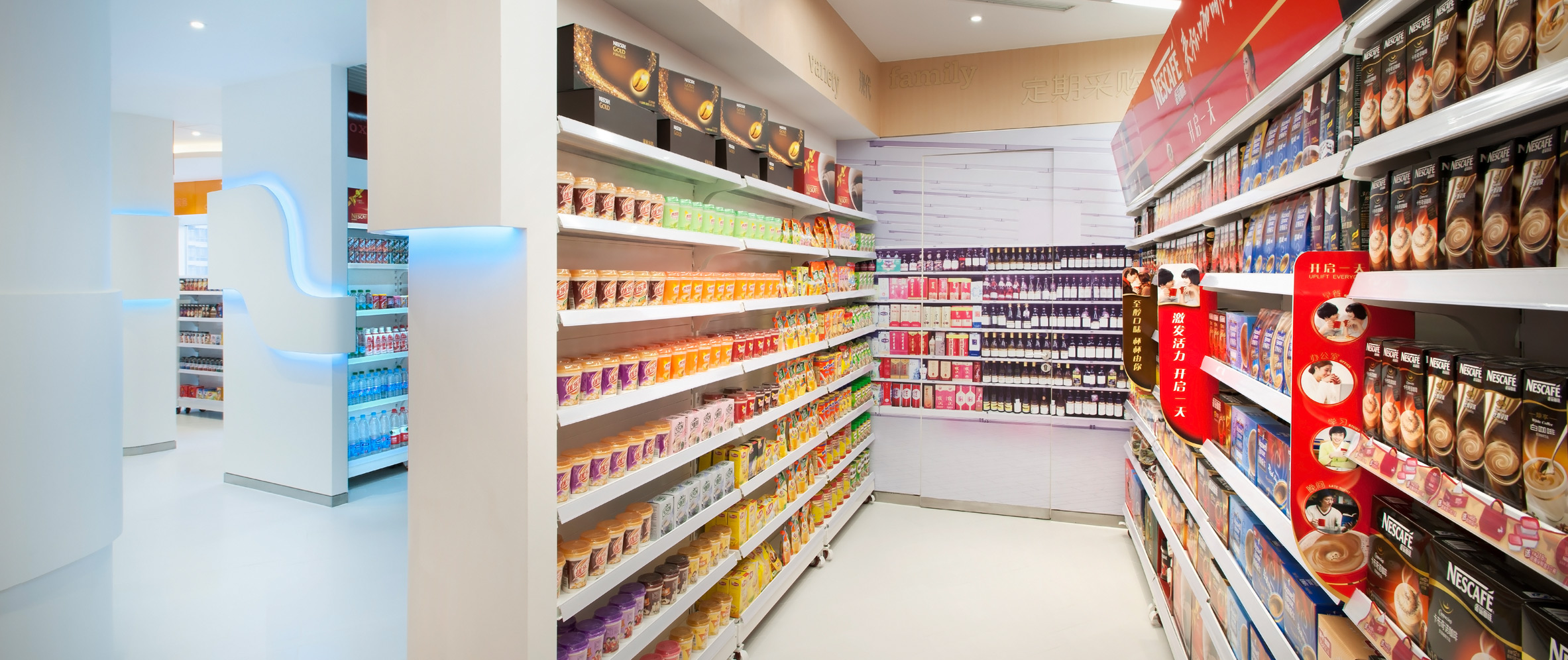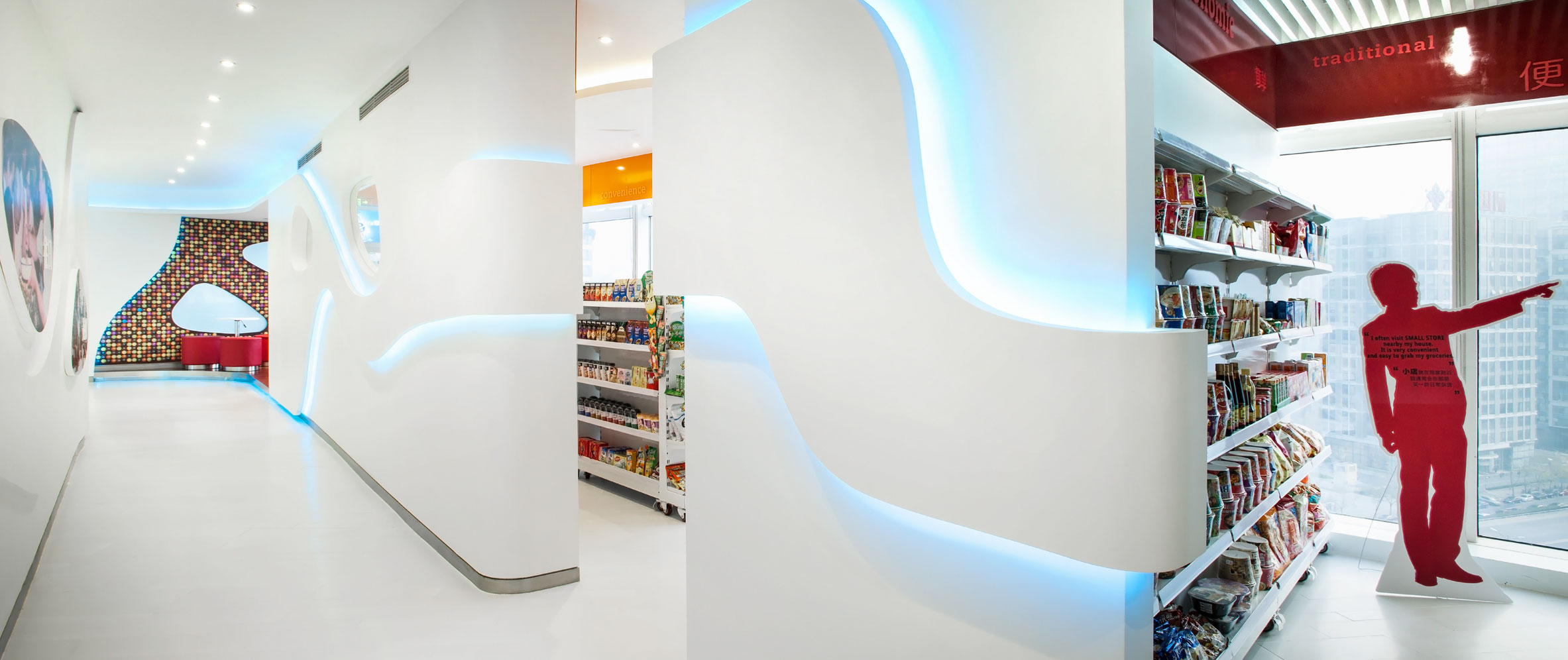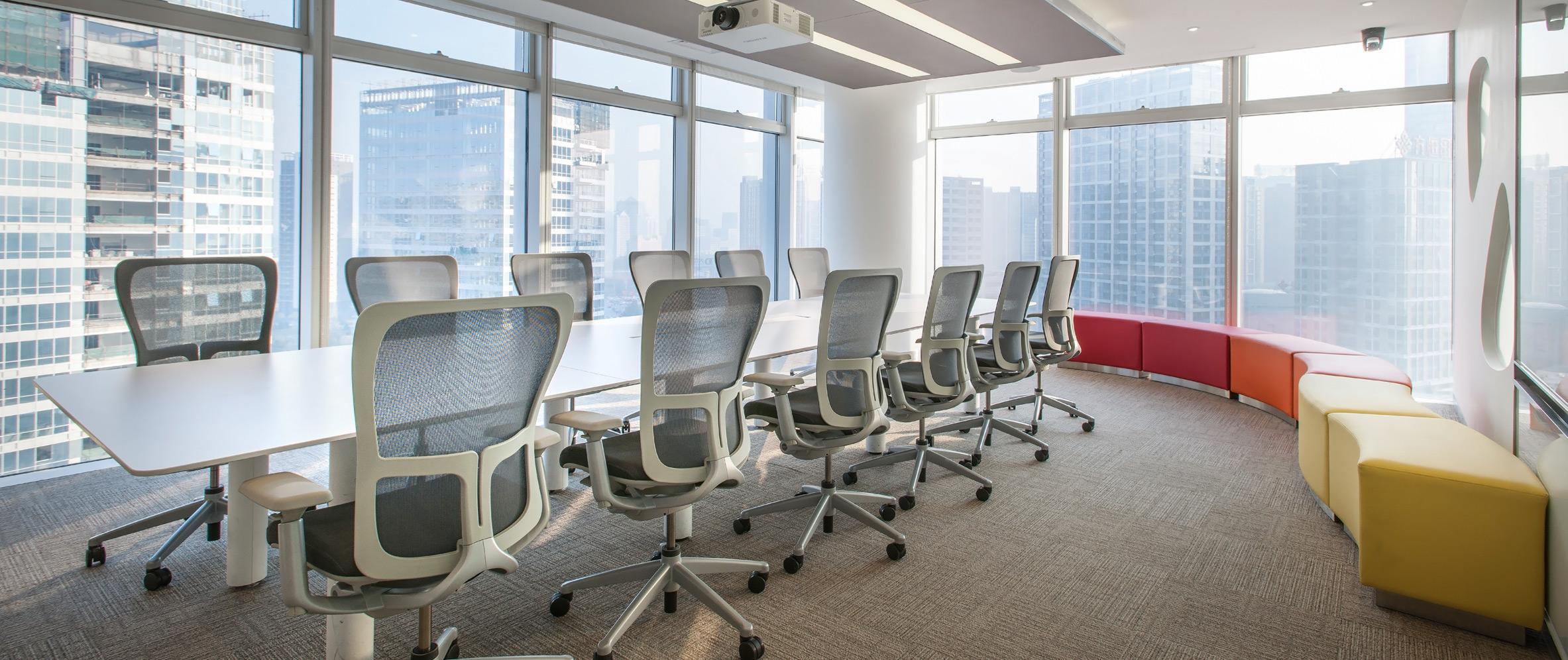 The space is primarily utilizes white on the walls and floor fixtures, but pops of color are accentuated throughout the space on wall accents and lighting fixtures, as well as furnishings. At the entrance, a logo and graphics wall capture the visitor's attention, leading them to a curvy-linear wall motif that extend from the main lobby into the different functional spaces. Our designs drew inspiration from Nestle's products. By expressing the fluidity of liquid drinks such as water, milk, and coffee, the interior transfers itself into a compact and flexible collaborative environment that caters to all of the mentioned functions within a confined space.