Nestlé Professional Culinary and Beverage Center
Nestlé Professional is a consulting business unit within the Nestlé corporation dedicated to providing creative branded food and beverage solutions as well as support to their operation partners such as food chains, restaurants and cafés. Our partnership with Nestle began in 2009, when we designed Nestle's Greater China Headquarters. Since then, they have approached us on a multitude of projects including their first customer engagement center in China. The Nestle Professional Customer Engagement Center, located in Beijing, marks the beginning of centers to be rolled out in at least 5 different cities throughout China.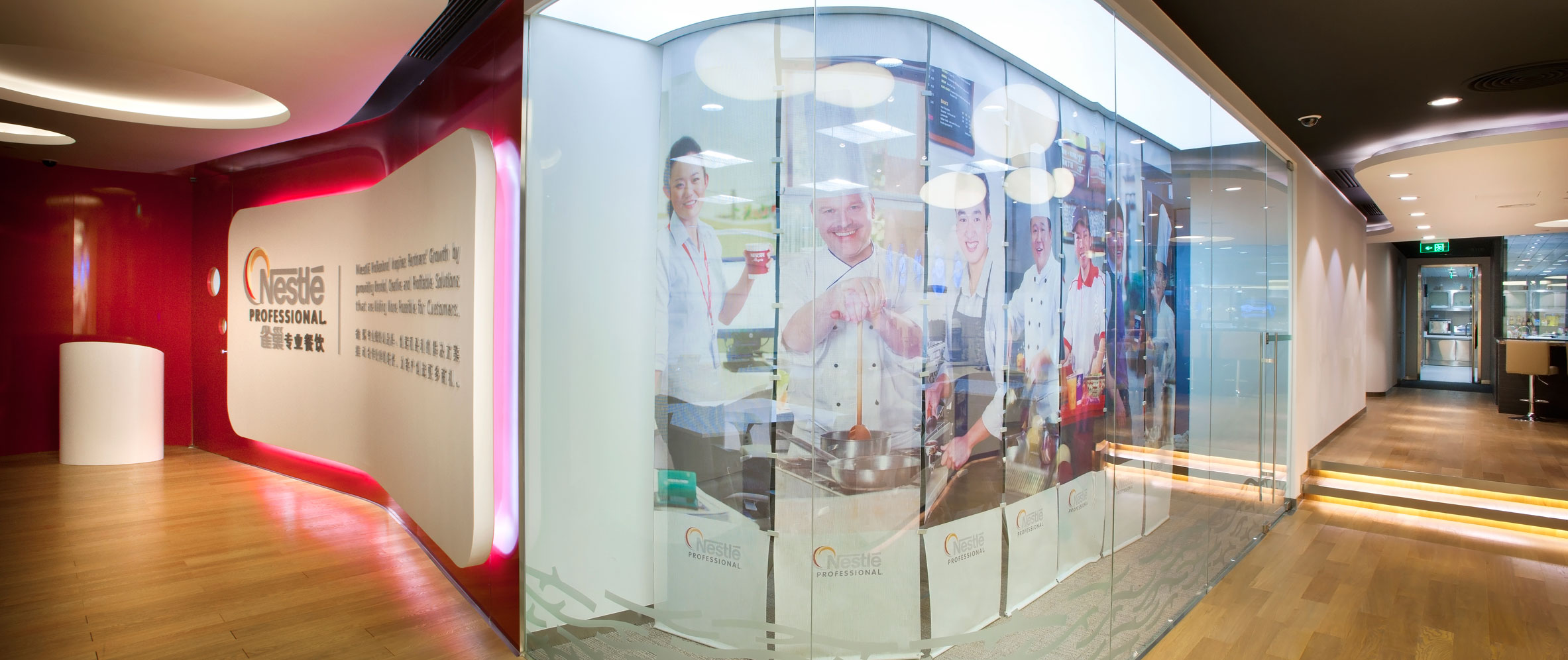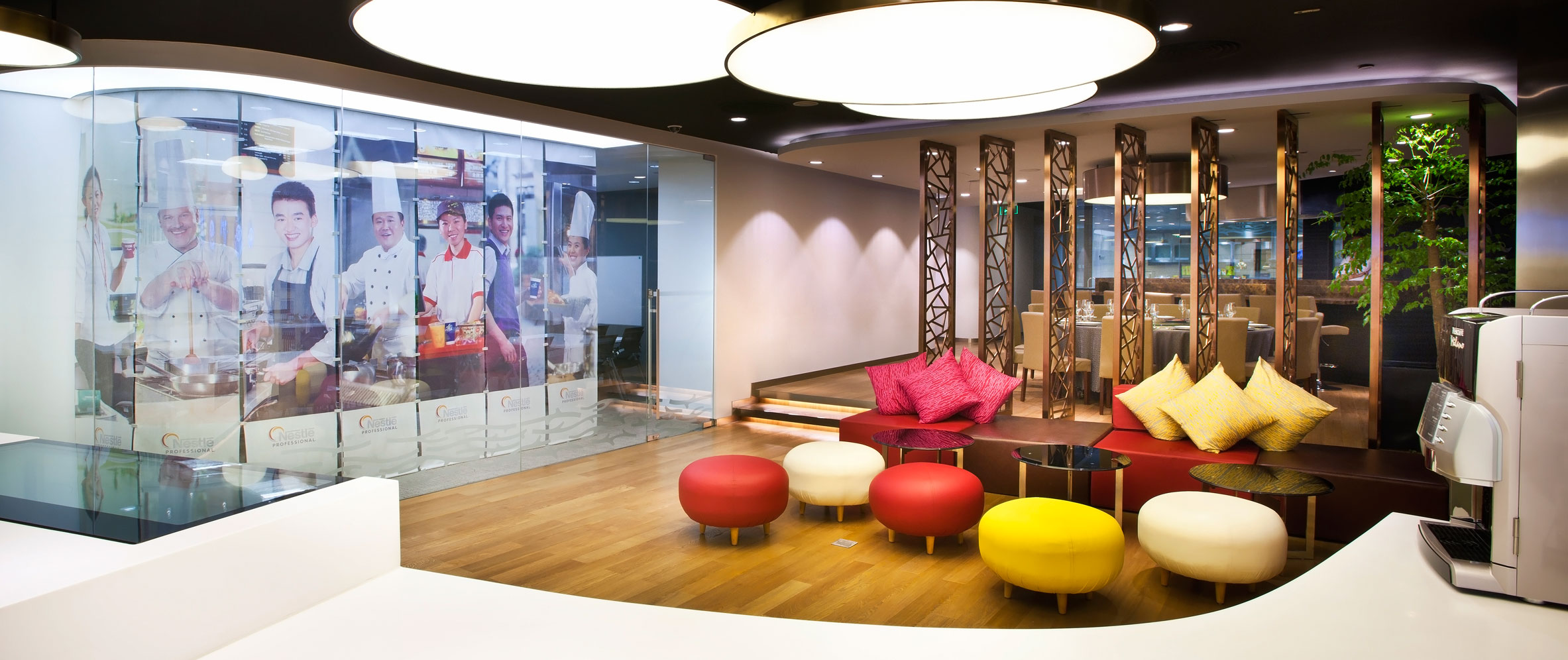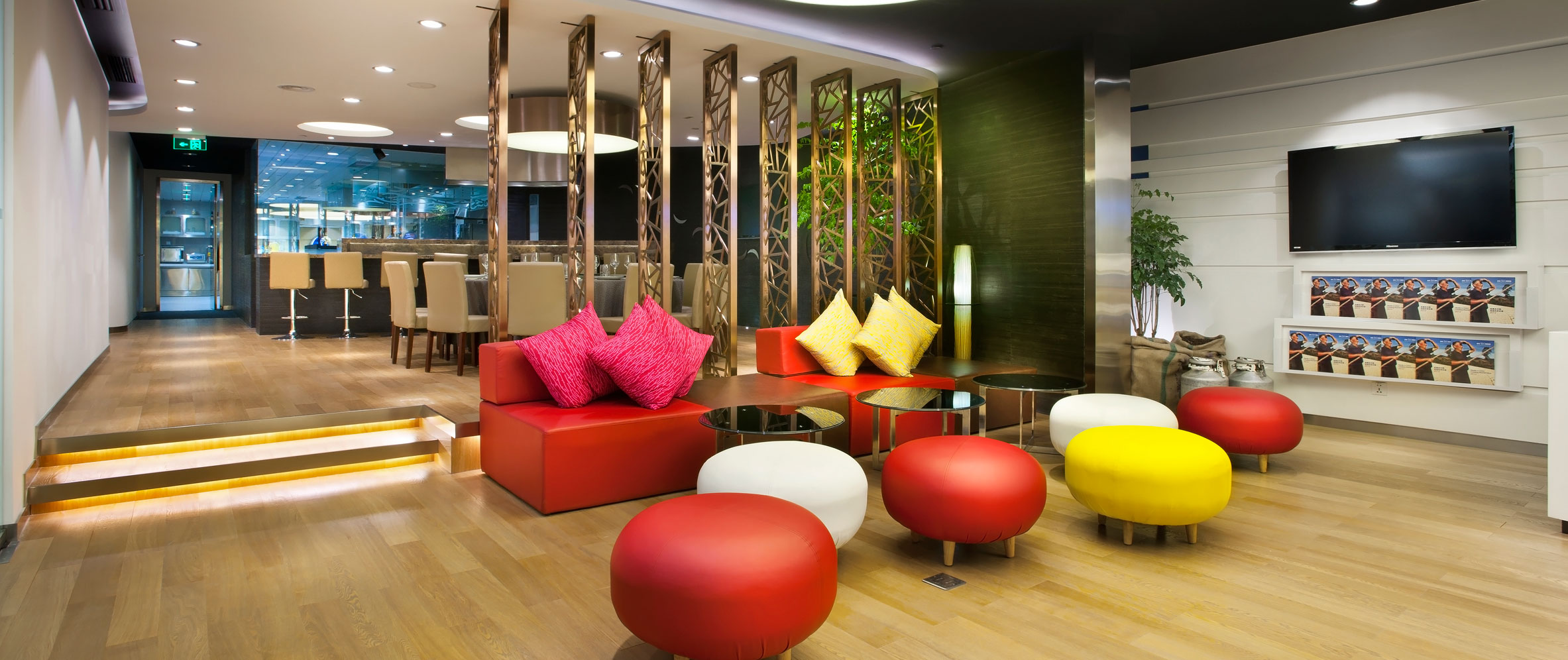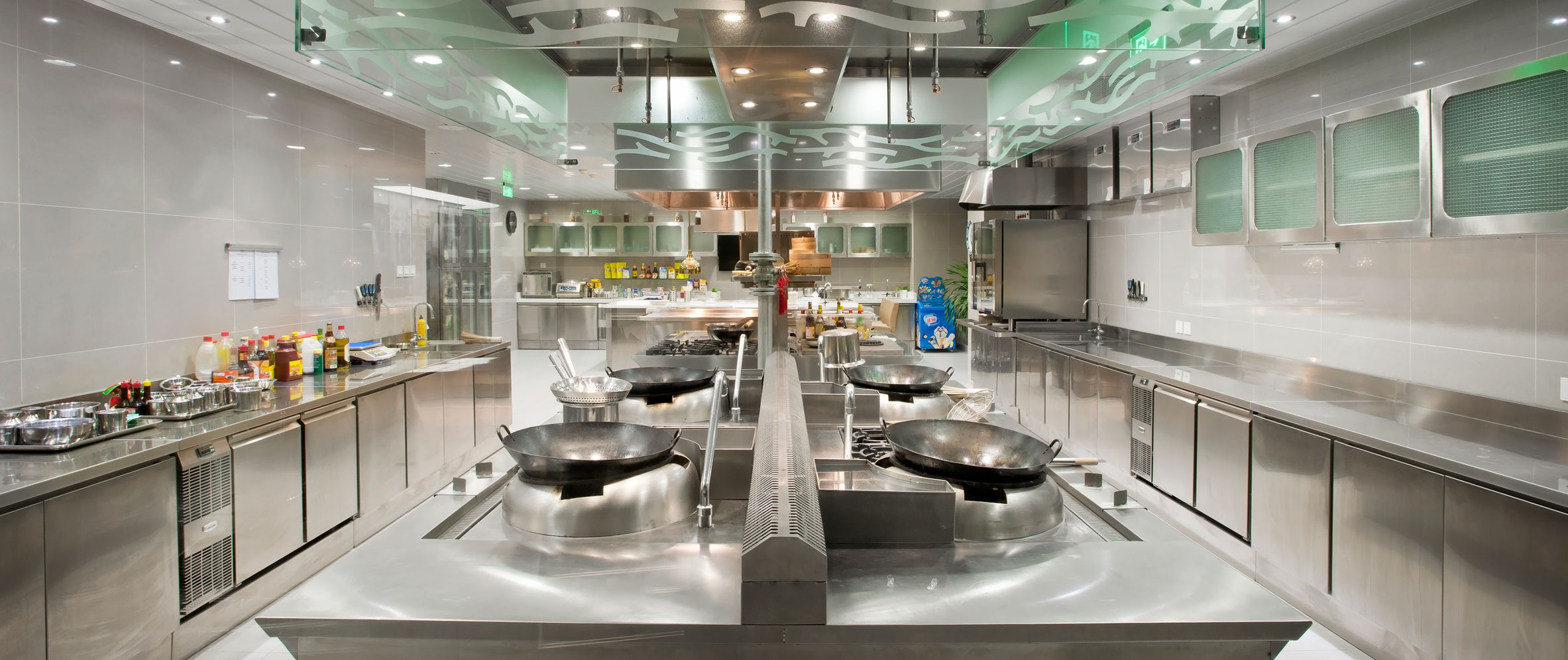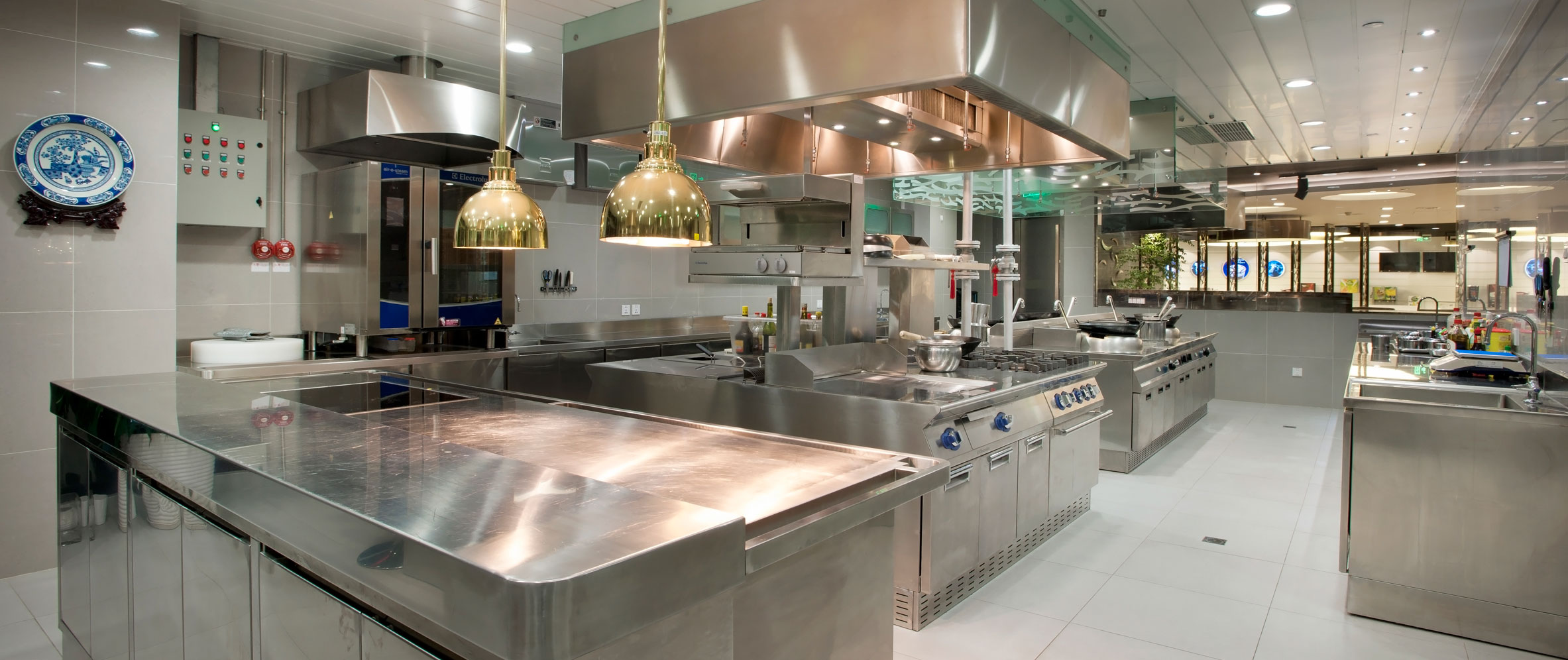 At the entrance, a large logo wall gives the center a prominent identity, while separating the space from the training center behind. The wall extends to the central area of the facility, leading to the coffee and beverage training bar counter. Cafe seating is places next to the counter, separated from the formal Chinese banquet area by a movable metal screen. To give the banquet area a more distinguished, higher-end feel, our designer used the Nestle Professional logo to create abstract artwork to shape brass plates on a rough black marble wall. The result resembles gold fishes swimming on a Chinese Ink Painting. The space is designed to optimize space, each section flows from one to the other, yet allowing for distinctive atmospheres. In total, the center contains a full function industrial kitchen, open-show style kitchen counter, Chinese banquet table setting, coffee and beverage training bar counter, cafe seating area, training center for up to 45 people, tasting room, storage area, restrooms, and operations office- all in a 665 sqm unit.