Nestlé Diary Farming Training Institute
Three years ago, Nestle commissioned Ink mason to design Nestle's first Dairy Farming Training Center in China and on October 15th, 2014, the Nestle Dairy Farming Institute in Hunching, China, was officially inaugurated. The Nestle Dairy Farming Institute is located at the southwest-corner of Nestle corporation's new 600,000 square meter dairy training compound. The compound consists of three demonstration farms of varying sizes and it serves as a service center for the whole compound. With offices, training rooms, visitor experience facilities, faculty offices, and accommodations and food and beverage service for students and faculty from all over, the institute was designed to promote Nestle's vision of modernizing Chinese dairy farming practices to enable farmers to meet China's fast-growing milk demand.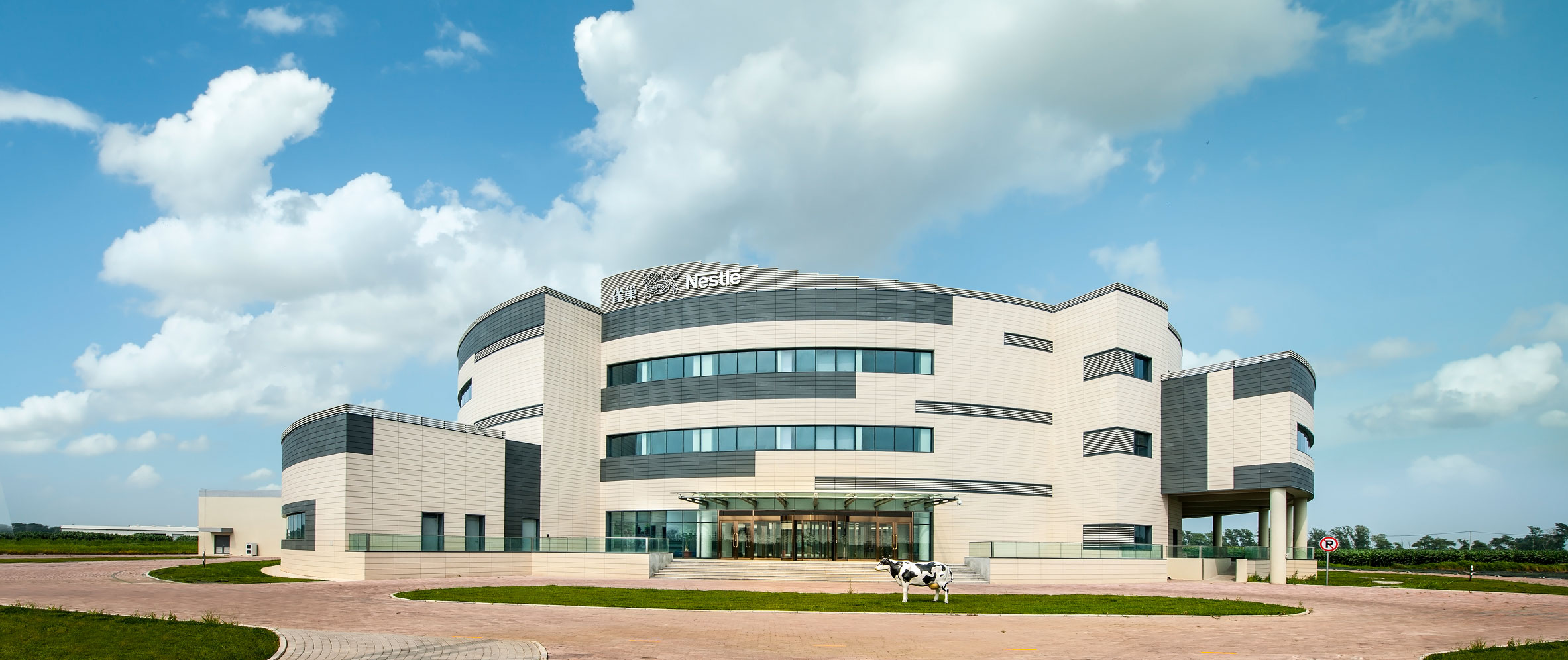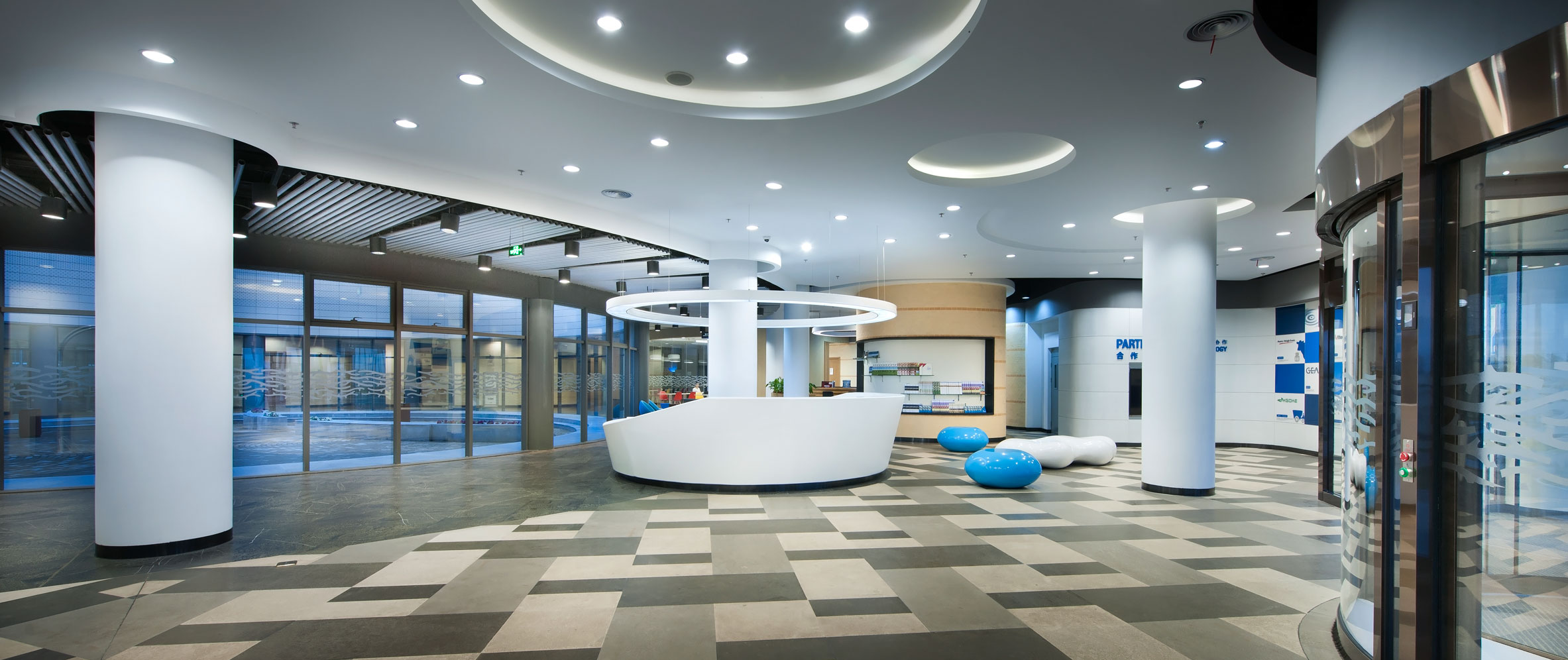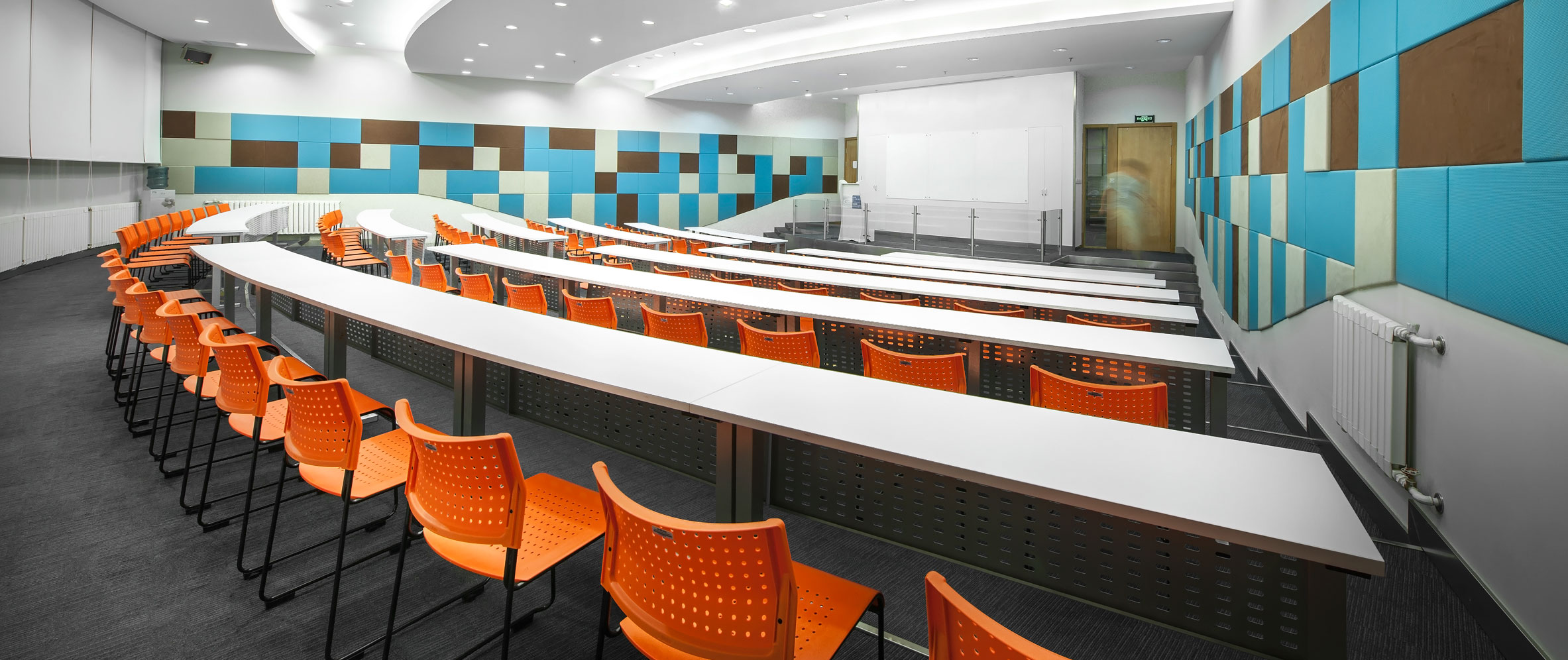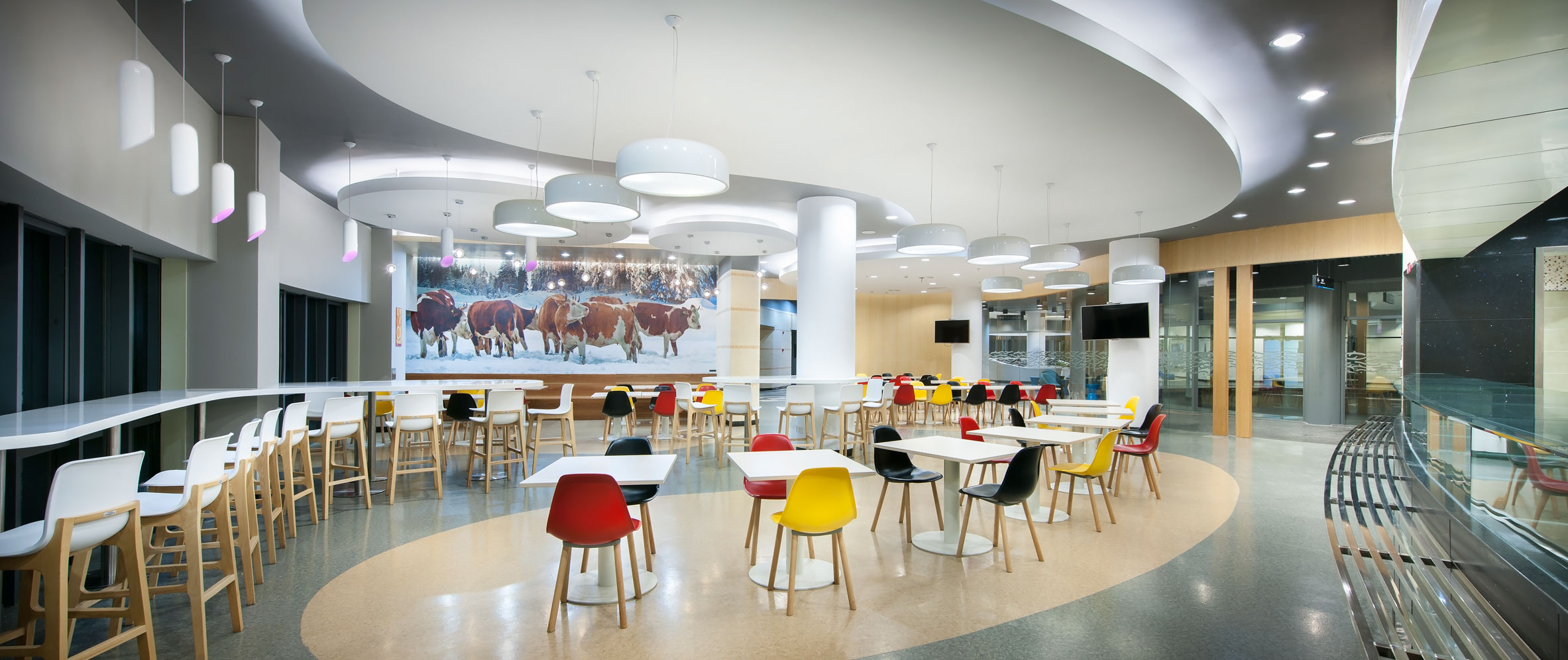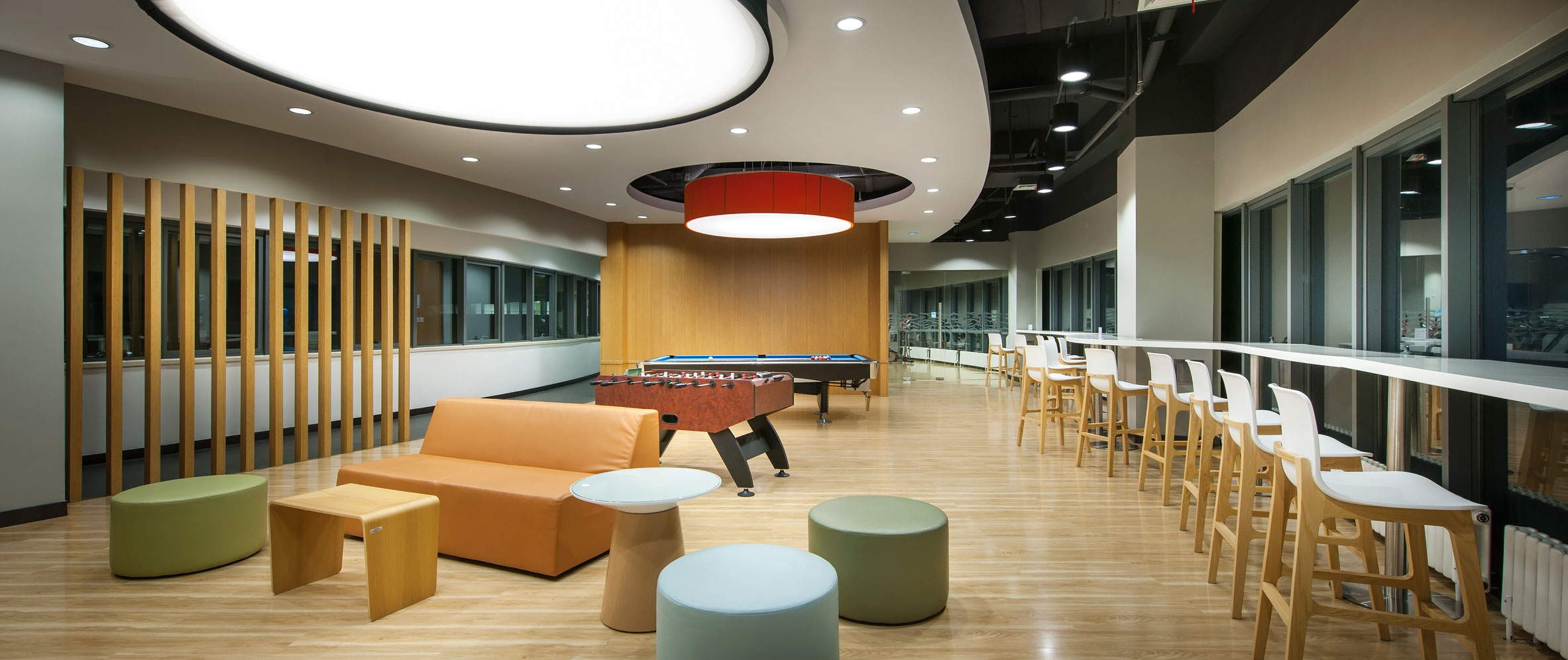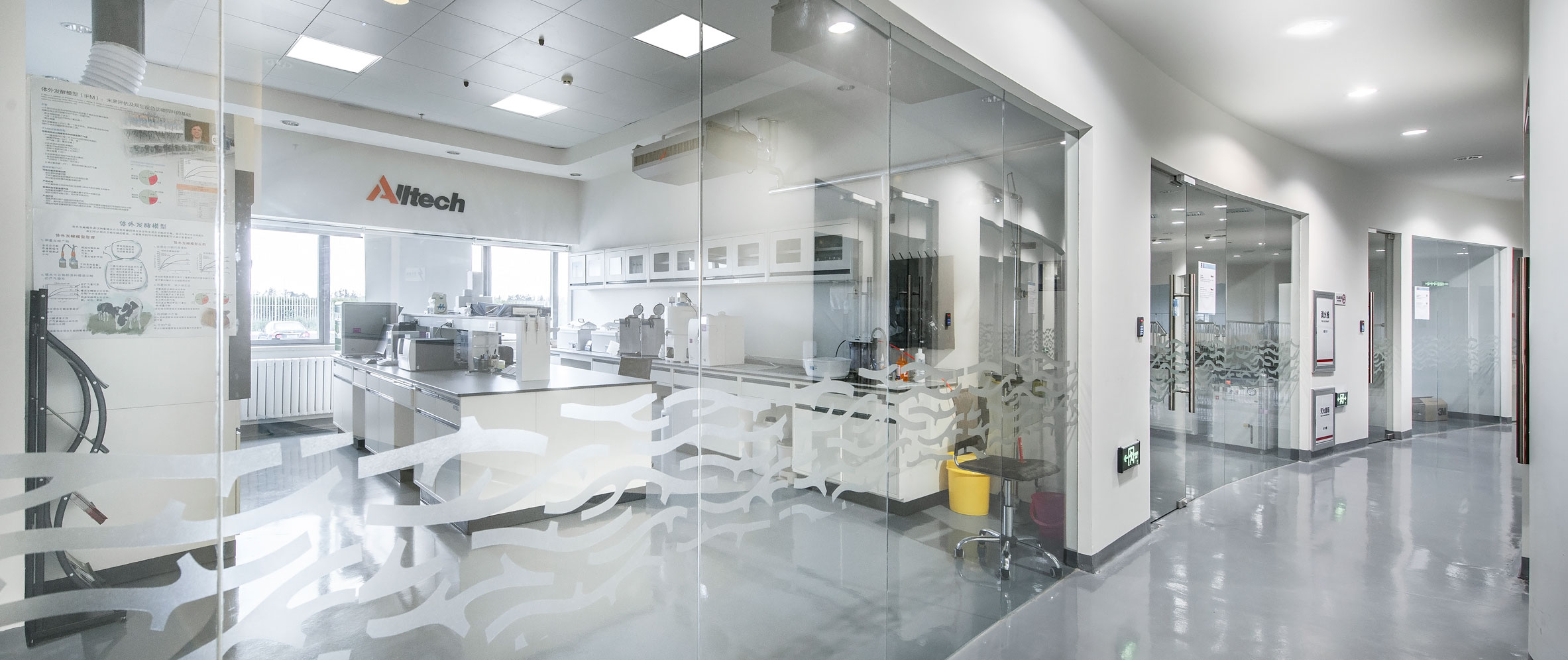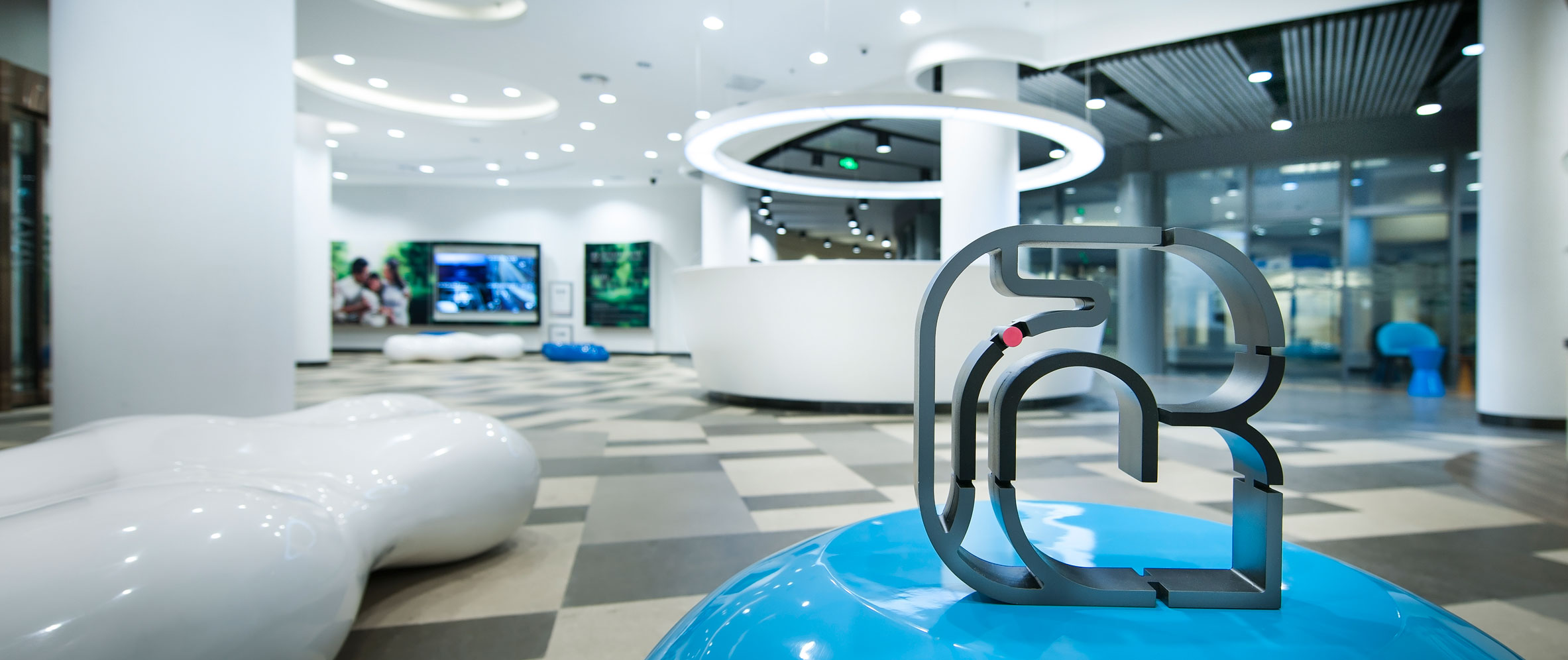 The facility has a total gross force area of 6,085 square meters, arranged in 3 circular "O" shape floors. The building's circular shape not only serves a variety of functional aspects, such as allowing maximum solar exposure and optimum circulation distance, but it was also inspired by the concept of three dimensional ripples.
The designer's inspiration for the concept came from the notion that the facility could spread and extend dairy farming knowledge, and have a rippling effect all throughout the region. Inside the building, design elements were inspired by Nestle's corporate vision and products. The main reception of the building is shaped to resemble a blob of milk; Extending from the central lobby, research labs, a dining area, library, VIP dining room, coffee shop, and a large auditorium, comprise the remainder of the first floor. The second floor contains most of the institute's main teaching facilities, including 2 additional training room facilities and 3 collaboration work rooms. Lastly, the third floor contains a large activity center as well accommodation rooms for the residents. Combined with the second floor, the center has a total of 37 accommodation rooms, enough for 62 people year-round under the long-term training program. On a daily basis with day-trip visitors and students, the institute can welcome more than 120 people.